Online Payments
Login to Joe'SS using your user name and password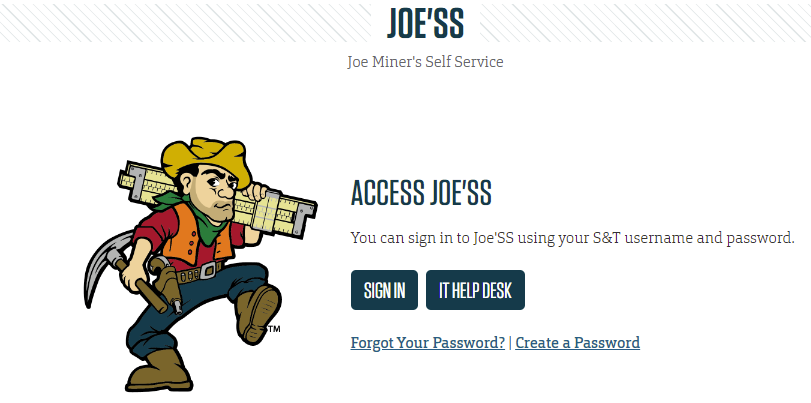 Select the Financial Account Tile from the Student Center Menu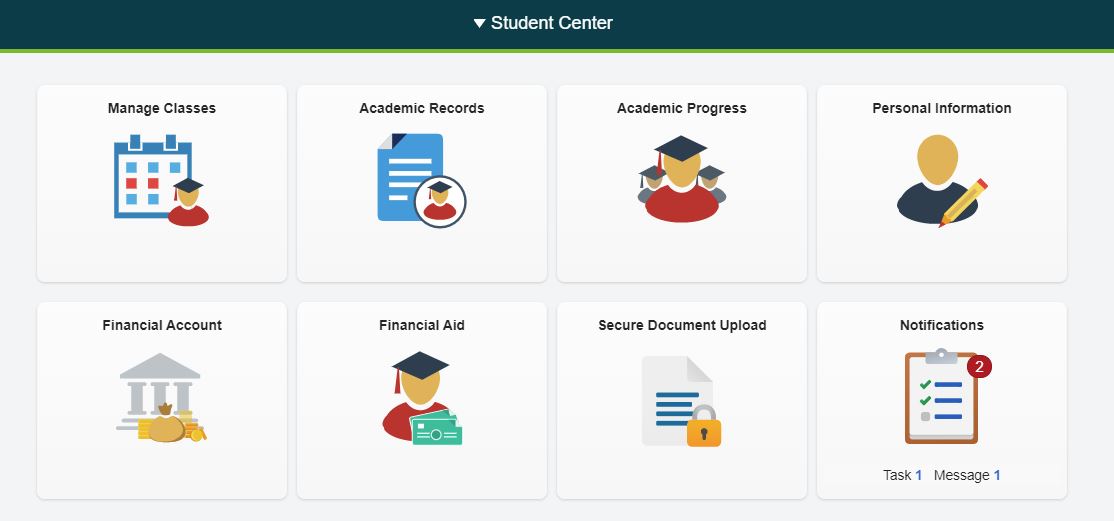 Select the Proceed to TouchNet button where you will be prompted for your S&T log-in information again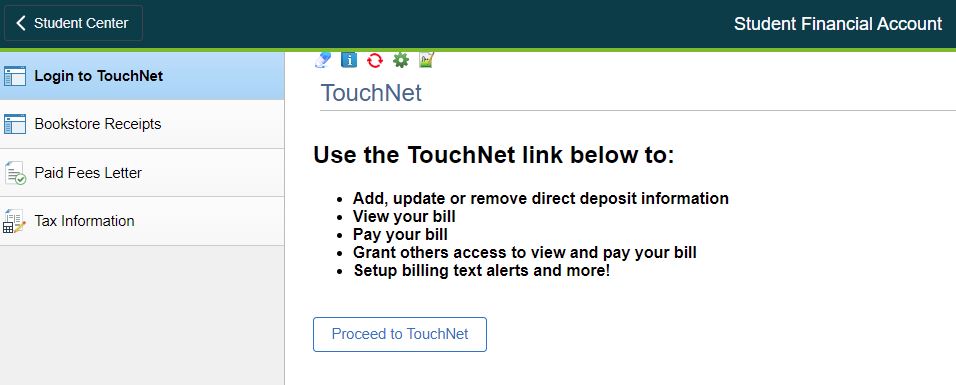 From the TouchNet homepage click the Make Payment option:

On the Payments page you will be able to see all payment options. The Current Account Balance will reflect the current balance on the student account, including any adjustments made after the billing statement was issued.The Current Statement Amount is from the most recent billing statement and does not change until the next monthly billing statement is issued. You also have the option to Pay By Term and can see the account balances due by term. You can also choose to make the minimum payment as listed on the monthly billing statement; enter the amount being paid in the blank boxes for the line you are making the payment on. Once the payment amount has been entered click the continue button.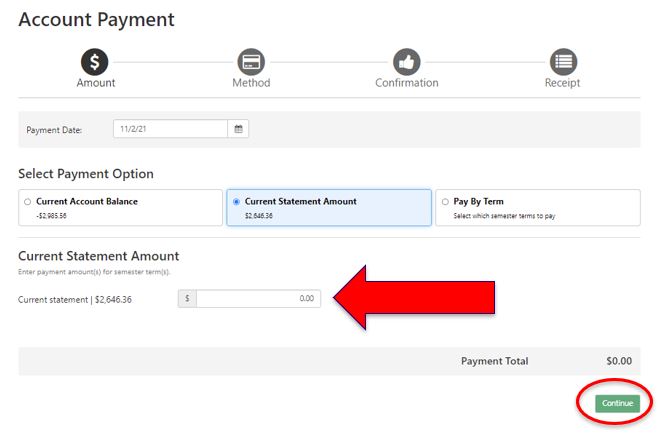 The next screen is where you will select your payment method. From the Method drop down you can select credit card or Electronic Check. Credit card payments are assessed a 2.85% processing fee ($3.00 minimum), as highlighted below. Payments by Electronic Check do not have an additional fee. Once the payment method is selected click continue.

.
Depending on the payment method selected the next screen will be different. If you choose to pay by credit card you will be redirected to the PayPath site to enter card payment information. You will see the convenience fee before you can confirm the credit card payment, please note- this is a non-refundable fee and payments made by credit card cannot be reversed. If you choose the Electronic Check option the screen below will display requesting your banking information. You also have the option to save this payment method for future use so you do not have to enter the information again and set up the account as the preferred refund method (additional instructions are available on the cashier website for direct deposit set-up).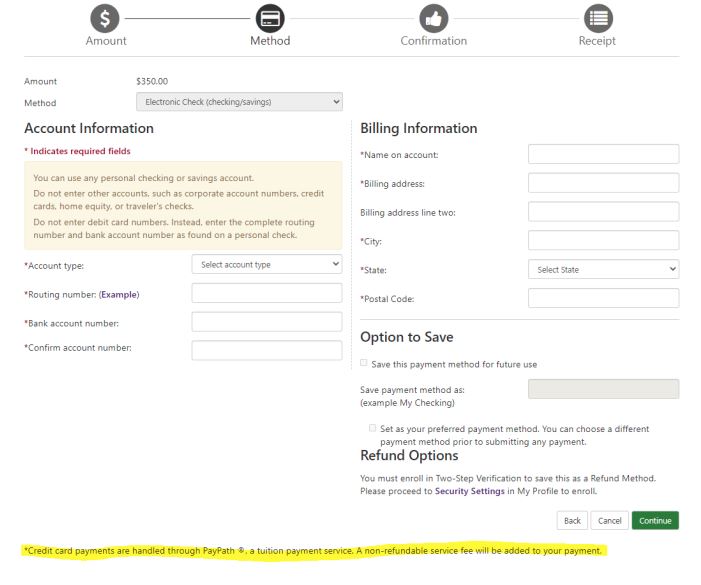 The next screen is the ACH payment agreement page, you can review the information and click the "I agree" to continue to the last page to review transaction details.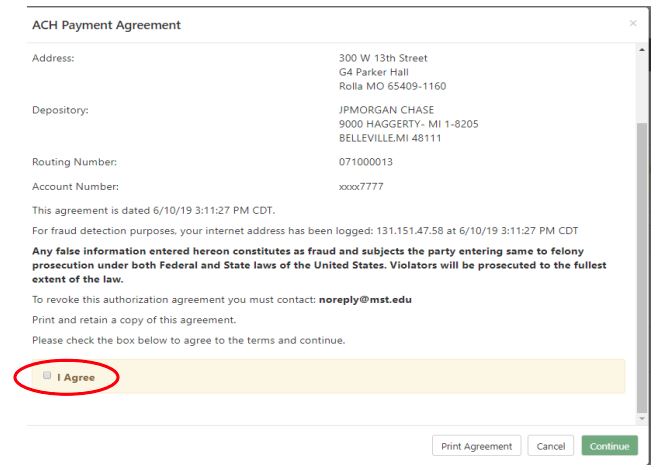 Once you have completed your payment successfully you will receive a confirmation email from Touchnet.